Liquid error (templates/page.gem-48000893028-template line 9): product form must be given a product
Liquid error (templates/page.gem-48000893028-template line 9): product form must be given a product
DentaSonic Electric Toothbrush
DentaSonic Electric ToothbrushDentaSonic is a brand for Denta+Sonic, by DentaSonic Technology, Create from small to big, to make people's lives better, easier and more fulfilling. We have only accomplished our mission when your life becomes easier and smarter. This is what we do, and we do it with great passion.Today, DentaSonic is continuing to develop consumer electronics product to enhance the technology that connects us to the people, activities and experiences we love. We approach every detail from a user's perspective to improve our technology, raise the bar, and make life easier. That means starting with affordable, high-quality gear and ending with 100% user satisfaction period. Our product ensures you get quick and reliable service when you need it.Our Vision, Mission & Values, also is our corporate culture, were developed to help our people share a common set of values and a sense of direction as they go about their day-to-day work.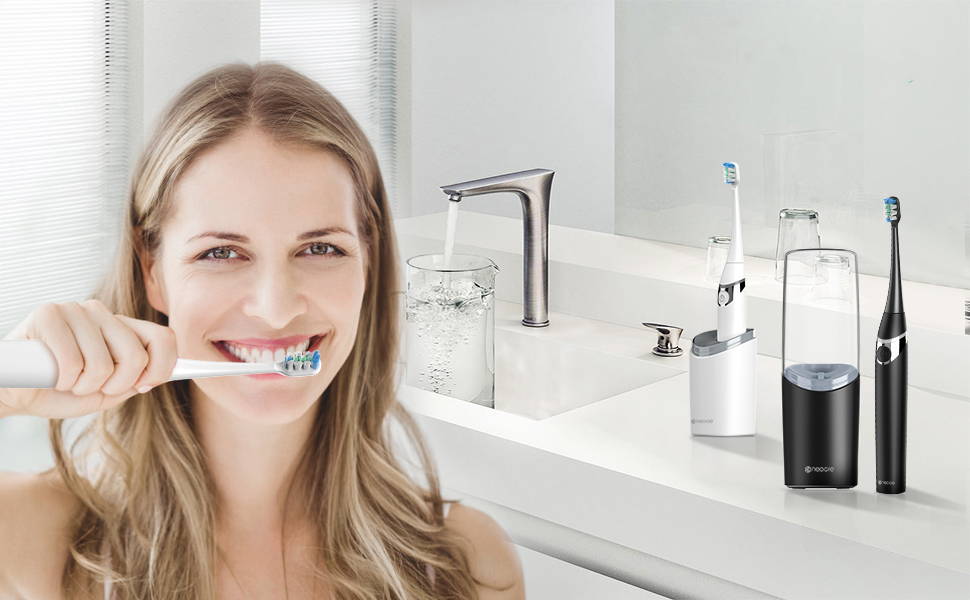 How can we improve the health of our teeth and create a beautiful, confident smile?
Let the DentaSonic Electric Toothbrush provide you with a brand new solution! You Will Get: High Level Oral-Care, Gum Health, Plaque Fighter, Fresh Breath, Thorough Cleaning and Whitening.Brushing your teeth may seem like a small thing, but it has a surprisingly large impact on our everyday lives.Good brushing habits don't only produce a healthier smile, they help us face the world with confidence.This electric toothbrush is a Quality Gift that will accompany you / him / her every morning and evening for healthier oral care. It adopts the innovation sonic vibration technology, produces 31,000 brush strokes per minute for a powerful dynamic cleaning action. The brush fully penetrates the gaps between teeth, removing plaque and achieving a deeper clean than a manual toothbrush alone.